The Columbia Chamber of Commerce hosts a variety of programs throughout the year to address the needs you and your business require. Whether it's making business connections for your company or leads for yourself, the Chamber has a program that's effective for you.
The Chamber has annual programs such as Showcase CoMo, Quarterly Membership Breakfasts, Legislative Reception and much more. There are also many programs within our divisions (Women's Network and Emerging Professionals in Columbia) that help the Chamber accomplish our mission. Whatever your needs are, there is a program that can help you attain them.
Annual Membership Dinner
This event is to celebrate the end of the Chamber's program year, which runs on a July – June fiscal year. The Chamber will talk about all of its accomplishments through the year and its goals for the upcoming program year. It's important to know this information to see how you're benefitting from your membership.
Agricultural Recognition Banquet
This event celebrates the states No. 1 industry, agriculture. All Boone County farmers are invited to dinner and learn about what is going on the in agriculture business. The Agriculturist of the Year is also announced.
Chamber Classic Golf Tournament
The golf tournament is a great time to get together with potential clients and conduct business on the golf course. Participation in the tournament is a great way to increase your visibility in the Columbia business community.
Economic Outlook (Government Affairs)
Local and national experts are brought in to speak about certain topics that will affect the economy for the coming year. The conference allows business leaders in the state to discuss key economic trends and how the business community can advance the economy.
Leadership Visit
The Leadership Visit is an annual trip coordinated by the Columbia Chamber of Commerce which exposes Columbia and Boone County leaders to the best ideas of nationally recognized communities throughout the United States. The visiting delegation meets with leaders from the host community to openly discuss the challenges and opportunities their community is facing.
New Member Welcomes
For all new members, these events will help you understand how you can get involved in the Chamber and get the most out of your membership.
Quarterly Membership Breakfast
QMB's will get you in the same room at the same time with hundreds of leaders in almost every industry in Mid-Missouri. You will also hear updates about the community and chamber.
Showcase CoMo
This event gives local businesses an opportunity to show off their outstanding products and services they have to offer. The goal is to not only allows businesses to interact with each other but directly with the consumers because Showcase CoMo is open to the public.
Small Business Week
With more than 99 percent of Missouri businesses being a small business and nearly half of Missouri employees coming from small businesses, small businesses are the backbone of the economy. The Columbia Chamber of Commerce puts the spotlight on some the best small businesses in Columbia that are nominated for the Small Business of the Year award. At the end of the week, the Small Business of the Year will be announced.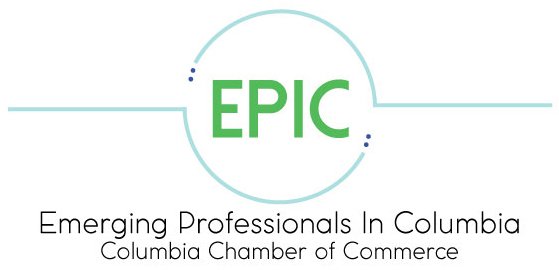 Programs
These events are meant for bringing you an experience. These experiences will range from intimate settings to special behind the scenes contact.
Three breakfasts per year
Each breakfast is designed to give you more information about your community and to meet other business professionals over breakfast.
Mixers
There is no agenda for these events other than meeting other business professionals and expand your professional network.
Four luncheons per year
Each luncheon is designed to teach you skills or give you tips on how you can improve your skills as a business professional. These tips or skills will be things you can use immediately when you get back to work.
Annual Women's Network Programs
Monthly luncheons
These luncheons are designed to give you new perspectives, new ways of thinking and empowering those in attendance.
Mixers
These events will help expand your contacts and meet more Women's Network members.
New Member Welcomes
Attendees will get to learn everything there is to know about WOmen's Network and learn how you can get involved to get the most out of your membership.