Columbia offers small-town friendliness with big city features and a high quality of life for people of all ages and interests. Though the city was founded on education, its location also makes it an attractive spot for businesses and travelers. Located on Interstate 70 and U.S. Highway 63, Columbia is right in the middle of the state and the nation. Just a couple hours drive from St. Louis and Kansas City, Columbia is Boone County's largest population center and has received numerous national awards and recognitions. If you want to raise a family, continue your education, retire or start a new business, Columbia is the place to be!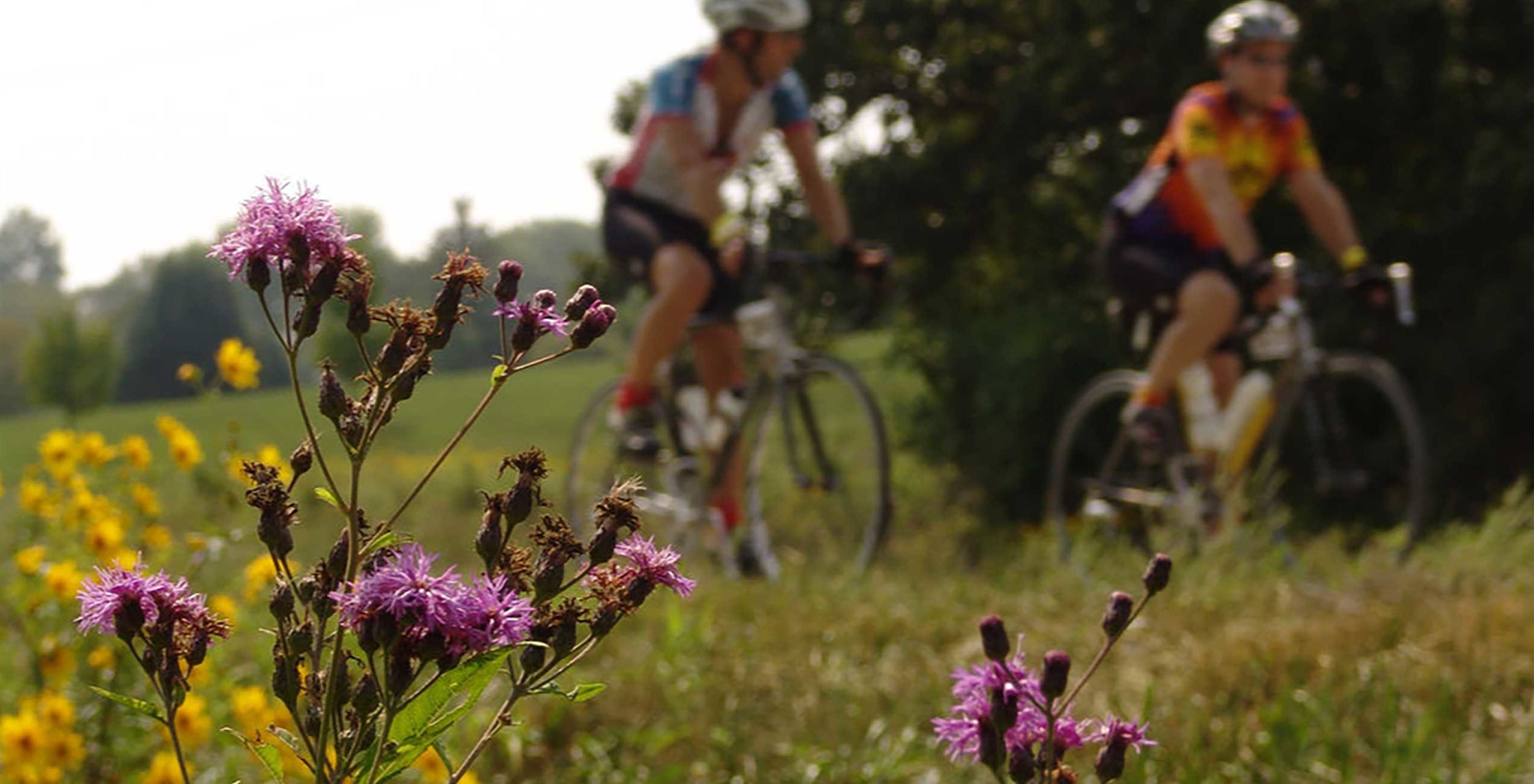 Joggers, walkers and bikers enjoy the many hiking trails in Columbia such as the MKT Nature & Fitness Trail, a 4.7-mile urban walkway through Columbia's beautiful greenbelt. The trail also connects with the Katy Trail State Park, the largest rails-to-trails conversion in the nation, stretching 185 miles across Missouri.
The award-winning Columbia Parks & Recreation Department, maintains over 42 parks and recreation facilities on more than 2,000 acres including Twin Lakes Recreation Area, Rainbow Softball Center, MKT Nature & Fitness Trail, Battle Park Martin Luther King Memorial Amphitheater, Nifong Park, Grindstone Nature Area and Capen Park. In addition to offering life enrichment classes, Parks & Rec also organizes sports leagues for all ages such as softball, soccer and volleyball.
Festivals are also popular activities and highlight the best of what Columbia has to offer for fun, family and cultural events. True/False Film Fest, Earth Day, Roots 'N Blues 'N BBQ, The Salute to Veterans Memorial Day Weekend Airshow, Art in the Park, Heritage Festival & Craft Show and the Festival of the Arts are just a few of the many annual events that Columbians enjoy and love. For more information, visit the Convention & Visitors Bureau.
For the sports-minded person, Columbia offers many fun activities and ways to keep in shape no matter what your age. Recreational opportunities are available at area parks, golf courses, tennis courts, swimming pools, bowling alleys, roller rinks and athletic clubs. The Area Recreation Center or ARC has an indoor leisure pool featuring a triple loop slide, large gymnasium hosting two full basketball courts, group exercise room, state-of-the-art indoor track and much more.
Columbians enjoy MU Tiger football, basketball, baseball, softball, volleyball, wrestling, gymnastics and track and field. Columbia College also offers an exciting array of softball, soccer and volleyball events that are family friendly.
Columbia is also home to the largest state game competition in the nation. The Show-Me State Games, is an annual, statewide, amateur Olympic-style sporting event for the whole family.
Education is one of the most important business and personal sectors in Columbia. Whether you have school age children or are considering higher education opportunities, Columbia has something for you.
Elementary & Secondary Schooling
Columbia is in a very unique position for business. With two major metropolitan areas being a couple of hours away each way and only a short drive from the state capital, Columbia is an optimal location for business. Tens-of-thousands of people pass through the city everyday. What they find is consumers do not need to go out of Columbia to find what they are looking for. Columbia offers a wide variety of businesses. With the major industries including, but not limited to, higher education, health care and insurance, there is a vibrant business community that is willing and happy to help in an instant.
Columbia is a great place to live for many reasons. We have an excellent school system, state-of-the-art healthcare facilities, entertainment opportunities galore, low cost of living, a clean environment and much, much more. The book 50 Fabulous Places to Raise Your Family has this to say: "Columbia is a fast-growing city, valued for its highly educated work force, low cost of living, favorable government attitude toward business, award-winning schools and nationally recognized quality of life."